How do I add new scenes?
How do I add new scenes?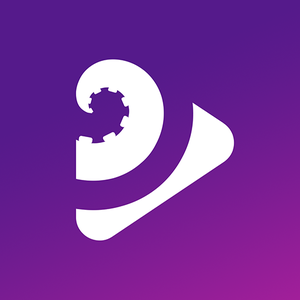 By Octovid Support
updated 2 months ago
Under the visualization box (video player preview) you'll find the timeline with all the scenes you have selected. The app will automatically display two scenes: Intro and Outro.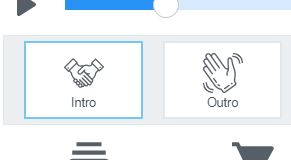 However you can always insert a new scene or section by clicking on the Video Element section for each section: Intro, Image, Outro. When you click on it, you will see it included in the timeline under the Preview window in the center of your screen.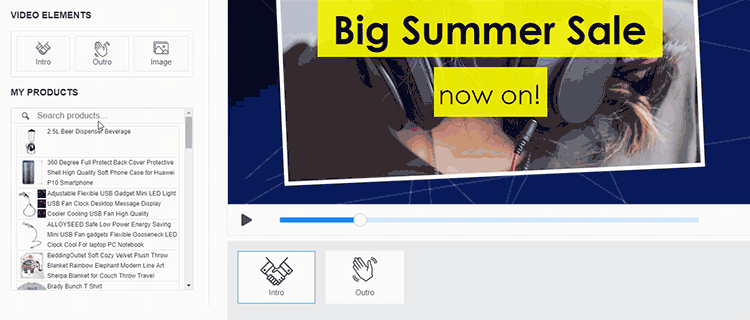 Any new scenes will be added after the currently selected scene. You can always change this and add or remove either by dragging and moving them or by scrolling on top of each icon where the options will appear for moving in front or behind of other sections or simply to remove it.
Please remember that once you deleted a scene you cannot recover it, only drafts from previous video you have created will be saved. To find your drafts just click on My Videos on top of the preview area of your screen.
Did this answer your question?