How do I select a template?
How do I select a template?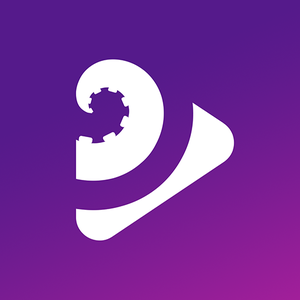 By Octovid Support
updated 4 months ago
In the upper left corner of your app you will find a scroll down Menu with previews of all the templates we have designed for various styles and uses in a video app. Select the one that best fits your video ad idea by clicking on it. You will automatically see it in the central preview window.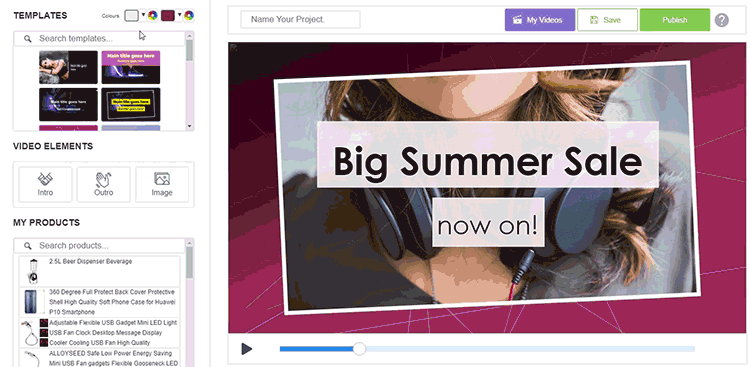 Next to the Templates section you will find a color picker for customising your video ad to your brand and taste. You will have options for a primary color and a secondary color.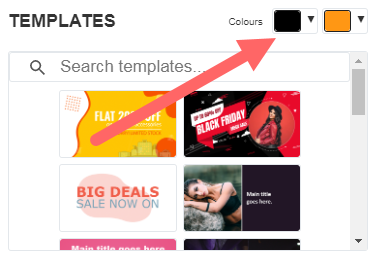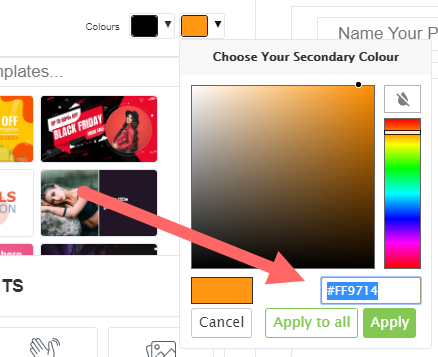 You can always insert the exact Hue of your brand in the box under the color picker or select the "no ink drop" icon to revert the color back to the template default.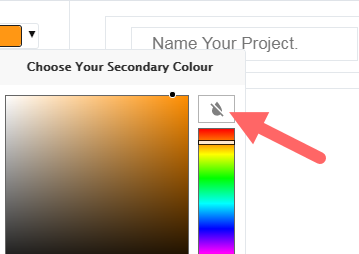 The best way to interact with the app is by clicking on any item to select it and drag anything you want to move.
However we will answer your questions step by step for each section below:
Did this answer your question?